Case Study / Waterproofing 
Lift pit, Cleveland Square, London
Waterproofing a leaking lift pit in a historical building
MacLennan were asked to waterproof a leaking lift pit in a historical building in London. Cleveland Square where the house is located was built in the
1850s. The 1.5 acre stretch of communal garden is bordered by Grade II listed, white-stucco fronted houses just north of Hyde Park. One of the buildings had a problem with it's lift shaft.
---
MacLennan were asked to come up with
a solution for a flooded lift pit to a 5 storey 19th-century house. Lift pit was built out of brick and it had lime mortar joints. Now it was completely flooded. This lift pit was small and dark. Wet and confined working conditions on jobs like this make the installation of a waterproofing system challenging. MacLennan had to come up with a system for a lift pit made from brick.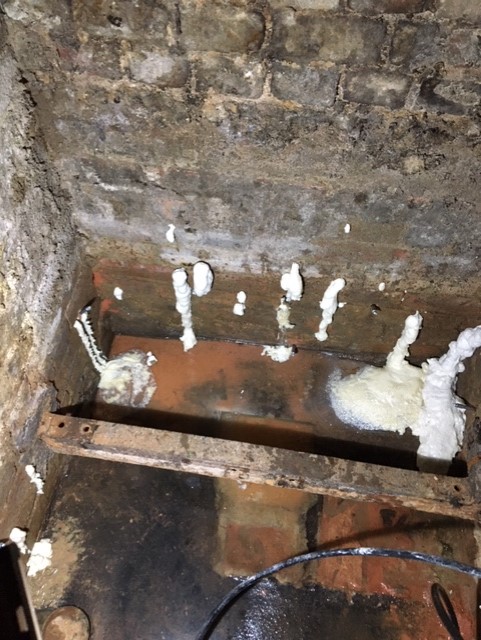 Method
---
After visiting the site and assessing the situation MacLennan waterproofing specialists came up with a solution on how to stop the water from coming into the lift pit and how to completely
waterproof it to make sure it will not flood again.
We waterproofed the lift pit with three different forms of combined waterproofing achieving a dry and serviceable system. A cementitious tanking system to protect against any further ingress.
Resin injection and water plugging to stem the flow and allow coating.
And finally, a cavity drain pump system protected by a screed installed by Maclennan to capture any potential water ingress and
pump it out of the building.
Result
---
MacLennan finished all works in compliance with BS8102:2009 and manufacturers recommendations.
The result is a completely
dry lift pit ready for plastering.